COACHING FOR MOVING THROUGH HEARTBREAK
It has come to this. You are Googling things like how to get over a breakup? and, how do you know when it's really over? and perhaps, aren't I supposed to be over this by now? – but your search never quite seems to find the right information.  There are blog posts with great headlines and brilliant insights – but when you get to the end of the article you are still you.  It is still hard.  And on top of all that, now you feel like you should "know better".  After all, you just read this really great article that made so much sense. Why are you still struggling?
Because your relationship didn't start with an easy 3-step plan, and it's not going to end with one.
I work with folks like you.  People going through a breakup and want it to mean something.
It does.
But it can be hard to find meaning when you:
Are lost and don't know where to start
Need a place to talk about this without worrying about burdening your friends
Need a place to talk about this without worrying about the ways your friends won't understand
Know you have to be brave and set boundaries with your ex, but you don't know how
Feel like you lost so much more than this one relationship and you can't keep track of it all
Have done a lot of work already but you can't seem to stop the waves of resentment and sadness from crashing in when you least expect it
It doesn't have to be this way.
What if this breakup is exactly where you need to be for a powerful transition in your life?  What if this isn't life setting you back, but life setting you up for something wonderful you can't yet imagine?  What if processing this heartbreak is the doorway to clarity and readiness unlike ever before?
And what if the real game changer was you, being willing to see this breakup as something worth experiencing?
---
Imagine knowing you have support, real support, to walk you through this.
And a safe place where you can say exactly what you are feeling, without worrying about how it sounds.  A place where you can be real, (which might mean an unfiltered bitter mess) and still be seen as someone who is strong, smart and self aware.  You are.
What will it feel like to have taken a stand and created boundaries to help you find your feet again?  To feel confident in how you choose to heal – even when it might not be understood by other people? To no longer be trying to figure out what your ex is thinking or doing, and to instead be focused on YOU: Your re-invention, your healing, your heart. What if you could make choices based on what you truly want, instead of choices based on fear of getting hurt again?
What if overcoming this breakup could be the breakthrough you didn't know you needed?
You don't have to do this alone.
Right now you need a safe place to let your heart break open and do the work that needs to be done. This is Beautiful Breakups – a two month coaching package to support you when everything else feels uncertain.
When you sign up for Beautiful Breakups, you'll receive:
Six 60-minute one-on-one coaching conversations.  This is unfiltered, non-judgmental space for you to let it pour without worrying about being "too much" or obsessing over the little things that "shouldn't matter".  They do.  You'll have room to be a mess, so we can get to the truth and gently discover what you need most, right now.
Creative and Practical Heartbreak Homework designed just for you. Whether you are needing support in making a zero-contact plan for your ex, or needing permission to call in sick and cry – we will design weekly homework that will help you move through this in a way that feels both meaningful and productive.  This keeps your healing in focus.
Someone to write to at 3am. Think of my inbox as your own breakup confession booth.  Sometimes you just need to know someone is listening.  This gives you somewhere safe to say all the things you need to say but maybe, maybe shouldn't post online or send to your ex. You can write it to me anytime, and I will listen. No judgement. Really.
Personalized Heart-to-Heart Audio.  Meditations and podcasts are great company in times like these.  Voice messages recorded just for you, focusing on your specific stage of heartbreak and healing needs are even better.  I will create something for you to listen to when you go for a walk, or drift off to sleep or start a new day with courage.
---
About Danette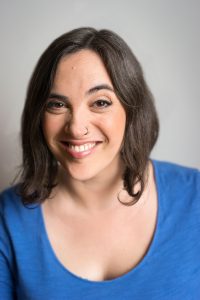 I know what it is like to go through a breakup – actually, I know what it is like to go through several breakups in a row. I know that each one is different, and requires different methods of healing. I know the ways that you can be triggered into downward spirals when you are in this vulnerable state. I have lost a home, several communities, almost-families, and my identities – more than a few times. I have allowed myself to be smashed open so that I may fully heal, grow and love – with a resilient heart I am seriously proud of. I know breakups.
And, I am a professionally trained life coach. I have expressive arts therapy and tantra education woven into my tool belt. With my background in visual arts, creative writing and facilitation, I have a knack for developing new ways of seeing the world and ourselves. My life has been dedicated to the creative process and relationships. I am queer, open minded, and have navigated both monogamous and non-monogamous partnerships. I am well traveled on the sticky landscapes of the heart and I love the power of creating our relationships as we would any other work of art.
Along the way I have developed an enormous bundle of resources from my own experience that you will have access to when we work together. Things like:
Write Your Heart Out Journal Prompts. Writing is a powerful way to process emotions and find clarity. I know just what to ask to wiggle right into the truth.
How to design a zero-contact period that works for you and your breakup.
Creative ideas for how you can express your anger without hurting anyone or ruining your reputation on social media.
Just to name a few.
I'll be right there with you, working where you are, granting permission to heal the way you most need to. And that means, you'll be moving through this breakup – bringing you closer to the days where you will be walking tall, possibly strutting, and possibly (maybe) even being grateful that things turned out the way they did.
What you picture, when you picture yourself through this?
If you can't see it yet – I can help you there too.
---
Let's Work Together
Beautiful Breakups is a two month coaching program with three full hour coaching sessions per month, plans for navigating heartbreak with courage, an email confession booth, personalized heart-to-heart audio and my full compassionate support. The total investment is $875 + tax CAD. Installment options are available.
Sounds good? Book a complimentary call with me to see if this is right for you.
Danette@radicalcreativesanctuary.com