COACHING FOR WHEN YOU OUTGROW YOUR RELATIONSHIP
Should you break up with them?
There never seems to be a good time to end a relationship.  They have been going through a hard time at work.  The holidays are too close. Then, their birthday.  We go from not-the-right-time to not-the-right-time, getting by while occasionally reading articles with titles like when is it time to admit your relationship is over?  And still, we just aren't sure.

We might pretend we aren't wrestling with this question because we still have hope. We might not want to start a discussion that could add to more insecurity in the relationship, only making it worse.
Have you thought about couples counselling, but don't want to drag them through the emotional and financial strain when you know you might not even want it to work out?
Not knowing seems to be the hardest part. In the meantime it can feel like life is on hold. Your life is important.
---
If it were easy you would have done it by now.
Breakups are hard – no question. In my many years of going through breakups and coaching others through theirs, I have noticed something strange: it is even harder to find support if you are the one leaving.
As if choosing to leave is easy.
Being the one to make the choice to breakup is a special kind of pain. This choice takes great courage but is often looked at as an act of cruelty.  I don't hear much sympathy for the ones who are doing the breaking up – even though this experience is also full of heartbreak and loss.
I know how difficult it is to face the truth when a relationship is not working.  You deserve compassion, support and a safe place to figure out the truth. Your partner likely deserves to be treated with kindness and dignity.  This is difficult to do when you are not clear about what you want. Clarity will serve you both in the long run.
You know this of course. But still…
Maybe you hate conflict.
Maybe you feel really guilty. You wish they would do it. That would be easier.
Maybe you aren't sure you can be on your own again.
Maybe you don't know if you'll find someone else.
Maybe you are worried about how to tell everyone.
Maybe this relationship just doesn't feel the way you imagined it should.
Maybe you'll miss them.
And this is really hard.
Are you worried you'll hurt them?
Are you worried about making a mistake?
Maybe this is a bigger question in disguise – maybe this is really, about the direction of your life.
Who can you talk to, to help get clarity on this decision?  It's tricky.
Can you tell your close friend and be certain they won't be telling their partner about it after, out of genuine concern?  Can you tell your single friends who secretly want you to be their companion in online dating adventures? Can you tell your family members who have formed close bonds with your partner and will have their own emotional complications?
Everyone is on their own path of learning in romantic relationships. People close to you may be cheering for one outcome over another.  Wouldn't it be wonderful to have someone on your side with no agenda other than your happiness?
---
Working with me will give you the space you need to lay out all the pieces and come to a clear, honest answer.
Imagine how you might be able to do this, with a coach who:
Asks the hard questions – with a loving agenda and your best interests at heart
Focuses on YOU so you can get the honest answers you need
Helps you identify what this decision is really about
Gives you room for hope, doubt, + all possibilities
Reminds you of your own strength
Helps you reconnect to parts of yourself you may have been putting on hold
Whether you decide to stay or go, you can do so feeling clear and confident.  You can move forward while treating your partner – and yourself – with respect as you brave this crossroads.
When you decide you'll know you made this choice with deep consideration + truth
THIS IS BRAVING THE BREAK. A TWO MONTH COACHING PACKAGE TO HELP YOU TAKE ACTION WITH INTEGRITY IN THE TRUE DIRECTION OF YOUR HEART.
When you sign up for Braving the Break, you'll receive:
Six 60-minute one-on-one coaching conversations.  This is unfiltered, non-judgmental space for you to let it pour without worrying about anyone close to you finding out.  In our calls you can be honest about your fears – so you can SEE what is bothering you and get a clearer picture of how you really feel. This is also a space where you can be confused and explore all of your options – including staying. I have no agenda for you staying or going. My only focus is on us finding the truth of what is right for you, now – and building a way forward from here.
Supportive and Practical Homework designed just for you. Whether you are needing to discover what your heart wants, or make a plan to  move out – we will design weekly homework that will help you move through this in a way that feels both meaningful and productive.
Someone to help you figure out what to say. It might seem impossible to find words that don't sound terrible.  Where do you start? What do you leave out? When do you do it? If you are getting ready to have a breakup conversation,  you'll have me here to help you prepare.  It might sound strange, but having a script and a focus can be a world of kindness for both you and them.
---
About Danette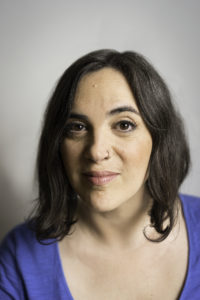 I know how much courage it takes to face the truth. I know that it takes even more courage to speak it out loud. I know the importance of integrity and how painful it can be when you lose touch with who you are to be in a relationship with somebody else.
I have a deep respect for communication + the power of the right words. I am a professionally trained coach and creative writer. I have studied non-violent communication and collected quite a library of books on the topics of sex, love and intimacy. My life has been dedicated to the creative process and relationships. I am queer, open minded, and have navigated both monogamous and non-monogamous partnerships. I am well travelled on the sticky landscapes of the heart and I love the power of creating our relationships as we would any other work of art.
And because I have been on all sides of relationship endings, I am sensitive to the delicate challenges of these crossroads. For as long as I can remember I have been the person people come to when they need honest relationship advice without judgment. Sometimes in confusion and fear we find secret ways of straying; sometimes we test the waters elsewhere. You can bring all that here, without shame. Together we will name your unmet needs as a way of coming home to what you desire – and require – in your romantic partnerships.  You deserve to be happy. You deserve to be yourself, and to be loved for who you are.
You can get there. I can help.
---
Let's Work Together
Braving the Breakup is a two month coaching program with three full hour coaching sessions per month, guidance to help you make courageous and confident choices about your relationship future, personalized heart-homework and my full compassionate support. The total investment is $875 + tax CAD. Instalment options are available.
Sounds good? Book a complimentary call with me to see if this is right for you.
Danette@radicalcreativesanctuary.com