Coaching for your relationship with yourself
You see the words "self love" scripted on mugs, t-shirts or the walls of a yoga studio. More and more this message of loving yourself seems to show up, but it is confusing. It's like a beautiful shop with dazzling windows but you can't seem to find the entrance. How do you get in? What does it really mean? How do you actually love yourself?
It can be difficult to even see ourselves sometimes.
And when we do see ourselves, we might notice how hard we can be. How we talk to ourselves in ways we would never talk to the people we care about.
This can be a painful, precious awakening.
We begin to see how our lives would be radically different – if we loved ourselves more.
But what if self love feels abstract and overwhelming?
What if you wouldn't make it to the third date if you were dating yourself? Where do you start then?
---
One of the biggest blocks to self love is the myth that it is selfish. That if we take time for ourselves, take photos of ourselves, take up space and take care of ourselves – we are taking something away from someone else. So we wait. We wait until we have a really good reason for doing these things. It is much easier to do loving things for others – and what a perfect way to show that we too are deserving of a rare treat once we are circling the edges of burnout?
Intellectually you get this – you know that we need to give to ourselves first. You know that loving another person when we are already filled up is a different experience than loving from lack or scarcity. You know that you don't need someone else to complete you. You know that you have more energy to give effectively – to a romantic partner, family, friends, your work, the world- when you are feeling confident and well cared for.
You already know all of this. And yet.
What if the path of self love goes beyond what you already know? Imagine who you might be if you stopped waiting for a really good reason to love yourself unabashedly. Imagine what that love could do – for your relationships, your health, and the way you choose to spend the time of your life.
Imagine what life would be like if you not only made it to the third date with yourself, but you were in it for life. And it felt good. Really good. Strutting down the street with a secret smile on your face kind of good. Imagine what you would attract in your life, with that love glowing inside you.
What would change if you changed?
Navigating the path to self love takes courage. The act of loving yourself is a radical one – because it threatens the systems + relationships that benefit from your insecurity. Things will change when you change. Making change takes courage.
Imagine having someone who is on your side, supporting your courage as you create space for yourself to get out of the patterns that are keeping you small. Someone who knows the power of deep self love. Someone who genuinely and enthusiastically wants to see the beauty that only you can bring to the world.
Self love is a highly personal path, which is why I created Radical Self Engagement – a three month coaching package to tune you into your own beautiful loving power.
When you sign up for Radical Self Engagement, you'll receive:
Nine 60-minute one-on-one coaching conversations. This is unfiltered, non-judgmental space for you to let it pour without worrying about being selfish or too much. You'll have room to be a mess, and room to be a mountain. These conversations are for being real, dreaming bigger and making plans for lasting, love-filled change.
Self Love Homework designed just for you. This is completely customized for each client. What takes your breath away will be different from someone else. I will challenge you and cheer you on by giving you tasks that bring beauty and meaning to your process. This keeps you in focus and moves you towards your goals.
Three months of compassionate, kickass support. You can be weird with me. You can dream big with me. You can confess that actually; you do kind of think you are awesome. And you can count on me to champion you on as you build this muscle of self love.
---
About Danette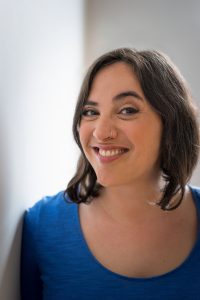 I know what it is like to doubt your own truth. To wait for others to make the call. To feel lucky, but not proud. To be working hard in relationships where you feel unseen. I know the frustration of having done a ton of personal growth work and still, somehow, making the same fear based choices – and I know what it's like to make it worse by saying, "I should know better." I know what it is like to long for self love that feels real – a love I can see in action.
I know that change starts on the inside. That this work is worth it. That we can end up somewhere entirely different – and far better – than we had originally planned when we surrender to self love as our compass.
I am a professionally trained life coach. I have expressive arts therapy and Tantra education woven into my tool belt. With my background in visual arts, creative writing and facilitation, I have a knack for developing new ways of seeing the world and ourselves. My life has been dedicated to the creative process and relationships – with self love at the core. I am queer, open minded, and have navigated both monogamous and non-monogamous partnerships. I am well traveled on the sticky landscapes of the heart and I love the power of creating our relationships as we would any other work of art.
I'm also married – to myself. For 16 years I have been deeply committed to the exploration of self love. Nothing could have prepared me for the challenges and triumphs that would come from making that choice to hold a private self-wedding ceremony all those years ago. The commitment to love myself first was truly put to the test through heartbreak, loss, the grip of old patterns and limiting beliefs about what I was capable of.
I could have bailed out of this self marriage if I wanted to – no one would have known if I pretended it didn't mean anything. Except for me. I would know. And for the past 16 years I have been making what I know in my heart, matter.
Self love is a practice, a path, and a power I have dedicated my life to.
I know this work. I can support you in yours.
---
Let's Work Together
Radical Self Engagement is a three month coaching program with three full hour coaching sessions per month. I will be there to help you dream bigger, develop personal practices and create the kind of loving relationship you want with yourself – as well as identify and disarm your cleverest self-sabotaging tendencies. The total investment is $1,250 + tax CAD. Installment options are available.
Sounds good? Book a complimentary call with me to see if this is package is right for you.
Danette@radicalcreativesanctuary.com